Your Glory: The Story Behind the CD and the Songs

The Story Behind the CD!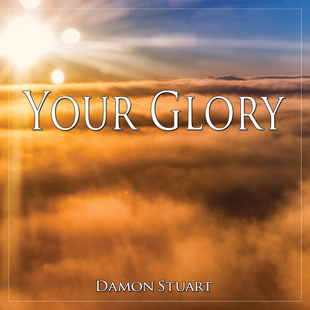 In 2007, I released my first full worship album titled You Reign. In the last ten years I have ministered throughout the U.S. and several places overseas. Everything I have learned and experienced during those years has led to the release of my new CD Your Glory.
In 2010 I released the worship single Hallelujah to the Lamb which was inspired by Revelations 19:4-9. This song, about worshipping God at His throne, is meant to encourage people today to have that same level of intimate worship. Since the release of the single I have been writing the songs that God has given me and waiting on His timing to record. I had to place my ministry and my hopes into His hands.
Two of my goals for this new CD were to be able to add layers of music with orchestra, woodwind and brass instrumentation's and to produce a high-quality worship album. I was counting on God to help make this all happen.
To lay the foundation for this CD it helps to know my where some of my musical inspirations come from. Besides praise and worship music, I've been a huge fan of classical music composers such as Mozart and Beethoven to film scores by contemporary composers like Hans Zimmer, Michael Giacchino and John Williams (Gladiator, Star Trek and Superman - The Movie) who have influenced my musical stylings.
God has given us this wonderful thing called music which is a powerful part of my life—a language I understand and love.
One thing about serving God that I've learned is: He loves to surprise us with the desires of our hearts. A few months into 2016, God spoke to a very good friend of mine who is a worship leader, talented musician and recording engineer who had recently started his own recording studio. The Lord told him to reach out to me and offer his studio and services so that I could record a worship album. This was an answer to my prayers.
In August 2016, we began to lay down the foundation for the ten songs that would be Your Glory. Although there were delays and some obstacles, miracles continued and the CD was recorded, mixed and mastered by the first week of December. When I look back through the process of this entire project, there was almost 275 hours of studio time, even more additional time for mixing and mastering and the financing coming through for it all. I know what a miracle this has been. I'm truly thankful to the Lord for opening the door for me to do this worship album. What a mighty God we serve!
This new worship CD contains seven new original songs I have written and three songs that many will know which are personal favorites of mine. My prayer is that as you listen to Your Glory, you will be drawn into the place of wanting to worship the Lord as though you were before Him in the throne room. May the melodies, harmonies and overall music of each song cause your heart to soar in the spirit and minister to you in your churches, your car and in your quiet times with the Lord.
---
The Story Behind the Songs!
Jesus Lord of All: This song came about during a time of prayer and meditation. It was one of those moments where you get the revelation that life is very precious even though the world and galaxy seems so big in comparison. In that moment I sensed God saying to me that we are never alone. As sons and daughters to the King of kings, He is always with us and He made all things possible through His son Jesus.
I was then drawn to Ephesians 2:4-22. There the Holy Spirit spoke to me about how God's heart towards us is rich in mercy and His love for us is immeasurable. With that revelation, the melody and then the words came together capturing my response back to the Lord, based on that passage.
Eagles Wings: This song was written by Reuben Morgan of Hillsong Music Australia around 20 years ago. The words to this song were also my hearts cry and I knew that it was going to be the perfect fit for the CD because of what the other songs were lyrically speaking. Reuben Morgan's worship songs have been very inspirational for me.
I Will Exalt You: I was in Israel in 2009 when the Lord gave me this song. I was sleeping at a hotel in Bethlehem when around 5:00 am the Lord woke me up. The melody was so strong in my head I grabbed my cell phone and started recording myself humming it so I wouldn't forget.
A couple of hours later, the Lord had me open my bible and read Psalms 118. When I finished reading that chapter, the melody came back again but now the Lord was giving me the words to the song from start to finish—which rarely ever happens to me. I realized then that the essence of the song and even some of the phrases in the song were inspired from Psalms 118.
I Sing Praises: This is one of many anointed and well known songs from Terry MacAlmon who is a close friend of mine. This song has deep meaning for me because this song delivered me out of a season of a heavy spiritual attack. It was important for me to add this song to the CD.
About three years ago I went through a spiritual attack of depression that lasted about a month. After the third week, the Holy Spirit just lightly spoke to me and said I should start singing I Sing Praises. I was so down that I couldn't even bring myself to sing out loud so I started playing the song in my office and put it on continuous play.
Later in the afternoon, I started singing along and by the next day I could play and sing it on my keyboard again having felt heaviness lifting off me. Since then I use this song when leading worship wherever I go and I'm amazed at how God uses this song at every event I'm ministering at. People get touched and set free when they start worshiping to this song. For His name is great and He is greatly to be praised!
Your Glory: This is my newest song I wrote several months before this CD project started. After a time of prayer, I was thinking about all of the services I had just ministered at. They were all powerful services where God really showed up. I focused on what I always ask God to do right before I go onto the platform to lead worship or minister which is "Lord, show us Your glory" or "Lord, let Your glory fill this place tonight." "I just want You to have Your way from start to finish."
That's when the music and words started to flow and so I sat behind my keyboard and within no time this song was written. When it came time to record this song, it started as a fairly simple piano only song but the Lord also let me hear the instrument score in my head when I was writing it. I knew that this song was going to be a majestic song with strings, French horns and trumpets. I didn't realize until after the project was underway that I would be able to add all those parts. This song is a favorite of mine because it embodies my prayer of show us Your glory Lord. There's nothing better than being in His presence and in His glory. It is the greatest thing we could ever desire.
So in Love With You: I remember so well the day the Lord gave me this melody. With most of the songs, I usually get the music first before any lyrics and with this song it would be awhile before the words would come.
One day, as I was cleaning around the house, the Lord just began to drop the words in my spirit. I quickly ran and got my iPhone out to record and started singing the words until I had the song. I then went and sat at my keyboard and started playing the melody and singing the words and it just became one of those songs to the Lord which was from my heart to His –Just for who He was and all He is to me!
There's Something About That Name: Hard to believe that this song was written over 45 years ago but the songs that are anointed by God have longevity. Bill and Gloria Gaither wrote this song and many other worship songs over the course of many years but this one has always had a special place in my heart. It's an exciting time we are in when new worship songs are coming all the time from everywhere but I don't want to forget the timeless songs that have and still touch people's lives.
I Love You Lord: I remember vividly when I wrote this song early in 2012. I was going through some difficult times both personally and ministry wise. A dear friend of mine, who is also in ministry, called to give me a word that the Lord had given him to share with me. He said that the best way out of a hard situation is to worship your way out. He said, remember King Jehoshaphat, in 2 Chronicles 20, that when he was facing an impossible situation the answer was to worship God because the battle was not his, but God's!
After we spoke, I spent some time at the keyboard and worshiped. When I ran out of songs to sing, this song began to come out of my spirit and I began to sing I love You Lord because no one can compare with You. As I continued singing and playing the rest of the words began to come. With all my heart I worship You because I love You Lord!
Worthy: The word worthy is used around 70 times in the Bible. It was because I was curious about this word and how it was used in the Bible that it became a song. Once again the Lord gave me the music first but it would be awhile before it would eventually have lyrics to go with it. As I studied the context of the word worthy throughout the Bible that the song really began to take shape. This was somewhat different from how most of my other songs came together.
Glory to the King: For those of you who have heard the song You Reign from my first CD, you may recognize this bridge section from that song. When the album You Reign was released in 2007 it was done so with piano, guitars, bass and drums. I didn't have the ability at that time to put together the music arrangements and instruments that I wanted. I always wanted to do something more with the song, particularly the bridge section, if I ever got the opportunity.
When I was in the studio recording the song Worthy, I immediately got the idea to go right into the bridge section of You Reign where we start to sing "Glory to the King" and I was able to build it up musically as I had always envisioned it and it became a song itself.
Waiting is not always the easiest thing to do, especially when the worship rises up so strongly in your spirit. However, I have learned that His ways, His process and His timing will result in the true release of the ultimate goal – that which gives Him all the glory. Father, to You…Your Glory!